Alanya Tennis club
We are a tennis club registered by the Turkish Tennis Federation in Damlataş (on Cleopatra beach) in Alanya. Our club has the status of association in 2008. The Chairman of the Board of Directors is Ahmet SONMEZ.
We have 2 clay courts and 2 hard courts.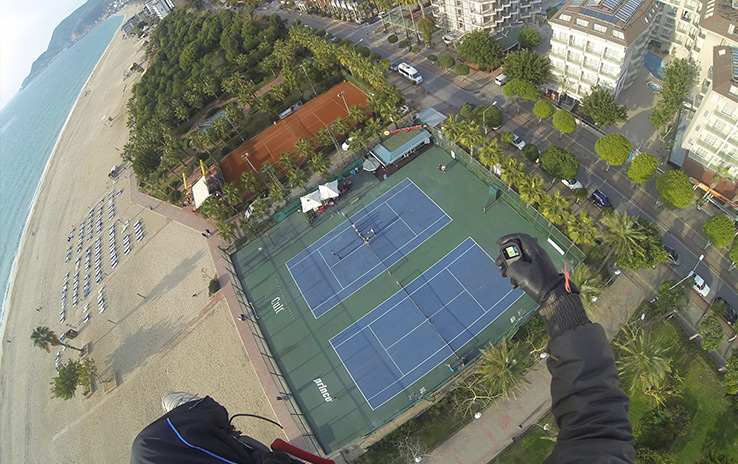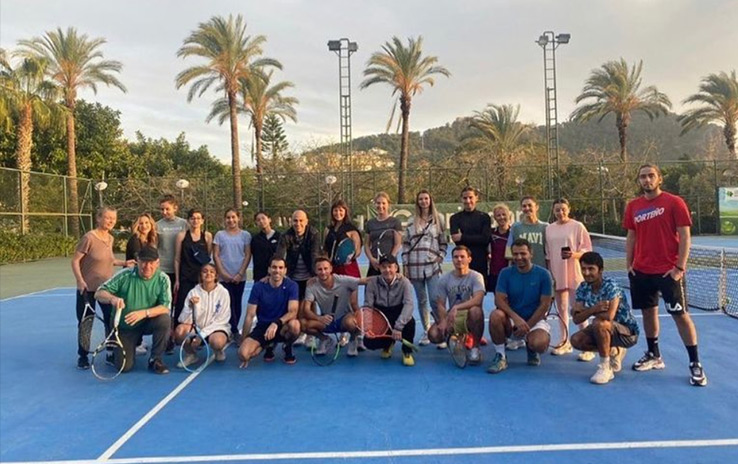 We provide private lessons, group lessons, especially for children. We direct the talented ones to performance tennis and participate in tournaments organized by the Turkish Tennis Federation on behalf of Alanya. We host TTF's Development and evaluation camps and tournaments.
We are a student-centered club
FOR PRIMARY STUDENTS
Every year, with the approval and support of the Turkish Tennis Federation and the District National Education Directorate, it implements the "Tennis Team to Every School" project and introduces hundreds of our children to tennis. After identifying the talented athletes in the project, we set up a tennis team for each school, train on behalf of the school, and ensure that it represents the school in inter-school competitions. At the end of the year, we organize a STUDENT CUP and reward the successful ones. ALSO THERE IS A JUNIOR DEFI SYSTEM.
FOR KINDERGARTEN AND KINDERGARTEN
In order to catch talented students early, we are working on a TENNIS project with the Directorate of National Education. We host kindergartens free of charge, and we identify the talented ones by playing games.
FOR UNIVERSITIES
Elective tennis lessons of the departments of Akdeniz University in Alanya are given by our club's trainers as a fee. Every year, we organize 24 NOVEMBER TRAINERS' CUP for university students, faculty members and educators.
FOR VETERANS
We provide one-on-one and group tennis training and partnership services for veterans and we organize the following organizations that we have made traditional
SATURDAY EVENING TENNIS PLAYERS (4-game Competitions where tennis players gather every Saturday evening)
MEN FEMALE Defi organization
TENNIS LEAGUE
14 MARCH MEDICAL DAY TENNIS TOURNAMENT (For healthcare professionals)
EXPAT TENNIS CUP (For resident foreigners living in Turkey)
ALANYA OPEN TENNIS TOURNAMENT (with Alanya municipality)
Our club hosts Performance and Veteran Tennis Clubs from abroad for Tennis Tourism. It organizes mutual mini-tournaments. It also organizes tennis camps.
Private lessons and group lessons for adults, we also provide partnership services to those who play well .
We are at your service with our team of 6 trainers, 2 of whom are foreign, who can give tennis lessons in English, German and Russian.
In addition, you can supply all kinds of rackets and tennis equipment, and you can have a cortege.
Our club is also a Recreation Club. organizes recreational activities for our members. These ; It organizes activities such as Skiing, Diving, Windsurfing, Offroad, Karting and water sports (wake board water skiing etc.). We organize tours to Davraz or Saklıkent ski resort every weekend during the winter months.